Andrew Inglis ClarkPrimary architect of Australia's constitution
Clark family
Clark drew deeply on the influences of a sober, industrious, civic-minded and God-fearing family.
In 1878 he married Grace Paterson Ross, daughter of John Ross, a Hobart shipbuilder. They had five sons: Alexander, a marine engineer; Andrew Inglis, another lawyer and judge; Conway, an architect; Wendell, a medical practitioner, and Carrell, Clerk to the House of Assembly. Another son, Melvin, died in infancy and there were two daughters, Ethel and Esma.
Clark was a family man and the door of his study was always open for his children and friends at Rosebank.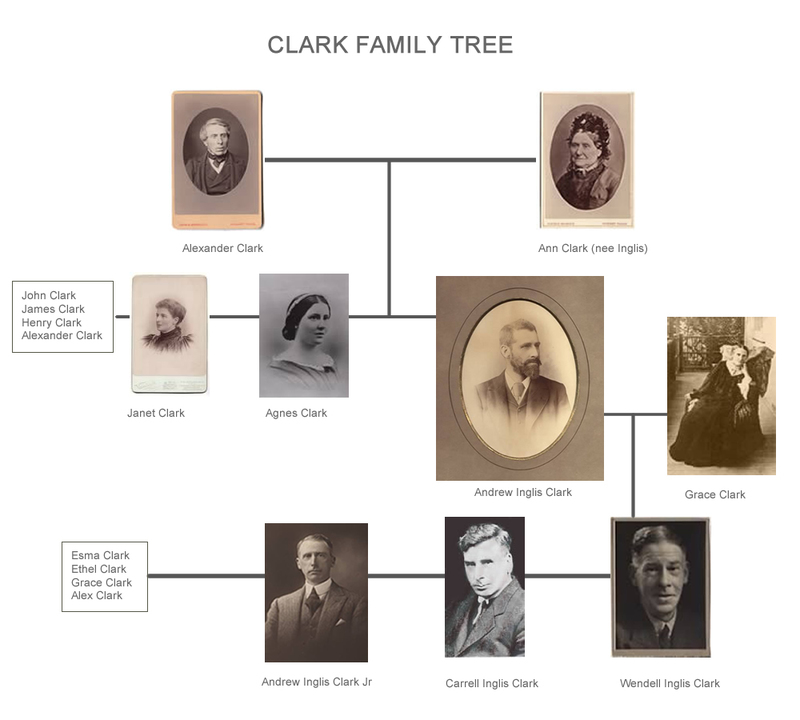 The history of Andrew Inglis Clark's family and descendants is related and discussed more fully in
The Andrew Inglis Clark Collection includes the papers of A.I. Clark jr. and other members of the Clark family.